Wavedancer Low Isles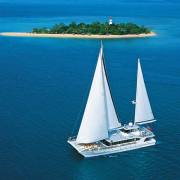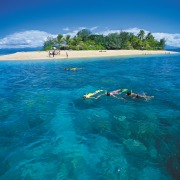 Wavedancer Low Isles
Sailing Catamaran to Low Isles
Glass bottom boat, Turtle Haven
Idyllic Island, Tropical lunch
FROM enquire PER PERSON
---
Inc. all levies & taxes

Wavedancer Low Isles Info
Low Isles Wavedancer - Great Barrier Reef Island

Imagine sailing to the Great Barrier Reef island of your dreams, lying under a palm thatched umbrella, then slipping into the water to drift over coral gardens alive with turtles and brilliantly coloured fish. Set like a jewel in a Great Barrier Reef lagoon, Low Isles appeals to everyone. From the moment your luxury catamaran moors in the calm waters of the island's picturesque lagoon, a host of reef activities await you. The wide sandy beach and clear, calm lagoon are ideal for swimming, snorkelling and families.
Why we like it:
Turtle haven
Idyllic Coral Gardens
Great for first time snorkelers
Glass Bottom Boat
Family friendly
Historic iconic lighthouse
Fascinating history
---
Daily Departures:
Check in time is 9.15am at the Quicksilver office, at the Crystalbrook Reef Marina on Wharf Street, Port Douglas.
Free Parking is available
Departs Crystalbrook Marina Port Douglas at 10:00am
Returns to Crystalbrook Reef Marina at 4:30pm
---
Inclusions:
Morning and afternoon teas
Reef presentation by marine biologist
Tropical smorgasbord lunch
Marine Biologist guided beach walk
All snorkelling equipment & instruction
Glass Bottom boat coral viewing tour
Guided snorkelling trips with Marine Biologist
Qualified lifeguard on hand
Lycra suits
---
The friendly Quicksilver Wavedancer crew will guide you through all the activities on Low Isles, from snorkelling and exploring the island's beach with an expert marine biologist, to seeing the coral gardens from a glass bottom boat. Wavedancer remains moored in the island's lagoon, and guests can take a regular shuttle from the beach to the boat. Snorkelers have the opportunity to join organised snorkel expeditions and view the creatures of the reef with a Marine Guide. If you're lucky you might spot one of the Turtles that regularly visit this tranquil location.
Low Isles is surrounded by 165 different species of hard & soft corals and is a haven for Turtles. A large variety of marine life such as molluscs, sea cucumbers & fish such as colourful blue, green and purple parrotfish are a common sight.

Wavedancer is a 30m sailing catamaran vessel taking a maximum of 150 passengers
---
Your Day:

9.30am
Complimentary morning tea/coffee on boarding. Passengers are required to be on board the vessel 15 minutes before departure.
9.45am An informative Marine Biologist presentation is shown in the main cabin.
10.00am Wavedancer departs Marina for Low Isles.
10.30am A snorkelling demonstration is conducted during the journey to Low Isles.
11.15am Wavedancer arrives at Low Isles and your activities commence. The coral viewer and shuttle vessels leave for the island, and continue to run throughout the day. Your snorkelling equipment is available from the storage containers on the foredeck of Wavedancer. We recommend that you conduct all snorkelling from the island. The guided snorkelling tour operates from the island.
12 noon Lunch is served on-board Wavedancer. Enjoy your tropical buffet. Bar operates throughout the day.
1.30pm A Beach Walk is conducted by a Marine Biologist from the shuttle boarding area on the beach.
2.45pm Last shuttle leaves the island to return passengers to the vessel. Afternoon tea is served.
3.10pm Depart Low Isles for Port Douglas. Enjoy light entertainment during the return journey.
4.30pm Arrival at Marina, Port Douglas.
---
Additional Charges:

Underwater cameras are available for purchase
Underwater digital cameras available to hire
Return hotel coach transfers from Cairns, Northern Beaches (Trinity Beach, Palm Cove) and Port Douglas
---
What to Bring:
Your camera
Swimming costume and beach towel
Hat, sunscreen and shirt for sun protection, sunglasses
Cash for drinks at the bar
Credit cards for shopping and optional tours
GREAT NEWS! All payments made to Travstar do not incur a credit card surcharge.
Guest Reviews
Great Trip
Posted By William McNeil
Everything was amazing
We has a fantastic day every thing was amazing the food, staff and the day!!
Posted By Sandra Saristavros
Lovely day out
We had a lovely day out on the cat,
Food was good
Just poor visibility of the coral and fish , a little disappointing .
Would recommend to go to the reef if you really want to snorkel.
Posted By Rosemarie Jacobi
A great day out
A great day out despite the rocky waves. Great to have a marine biologist aboard. Lunch was very good. Staff were caring when I threw up!
Posted By Bronwyn Rayner
Staff were fantastic!
The staff were fantastic!
Posted By Jane Joycey
Lovely Experience
Wavedancer Low Isles was a lovely experience for both adults and children.
Posted By Edward Kehl
loved it!
Perfect place just to relax and snorkel..loved it!
Posted By Kerri
Marine biologist excellent
Staff on boat very friendly and marine biologist excellent. This was brilliant all round
Posted By Anastasia Morritt
A fun day on the water.
The only downfall to this day trip is the fact that nothing was noted down in any brochure that stinger suits are an essential during the xmas period because of the stingers. Although it is not a big issue, the fact that we had to pay extra to hire a suit is what annoyed us. Another downside to this tour is not enough shade on the island itself, as people tend to stretch themselves out under bungalows and people are left in the sun.

The staff were excellent, friendly and very helpful and informative. Food was delicious and canteen facilities onboard the boat were great.

We would definitely recommend this to anyone looking for a fun day on the water.
Posted By Troy & Robyn Holt
Loved every minute.
Loved every minute. Staff were amazing lunch was yummy and the snorkling was so special.
Posted By Fiona McQuie
Had a great day
Had a great day, staff were very pleasant & helpful.
Posted By Phillip Wilkinson
Great fun day for the family.
With the help of an excellent weather, spent awesome day on the island snorkelling. Great fun day for the family.
Posted By Roland Shami
Entertainment on the return trip
Easy to book. The pick and return was great. The entertainment on the return trip from low isles was a nice finish to the day.
Posted By Gerard Witts
We had a wonderful time
Thank your staff are very friendly,professional, we had a wonderful time
Posted By Sandra Grubelic
I am in awe of the Great Barrier Reef...stunning!!
Wavedancer was an awesome experience that I would recommend to anyone. All ages catered for. Great staff. Very well run. I am in awe of the Great Barrier Reef...stunning!!
Posted By Dwenda Lewis
Lots to see & plenty to eat & drink
An excellent day. Crew helpful & professional. Lots to see & plenty to eat & drink. Very punctual pick up service. Thankyou
Posted By Diane Bullingham
We had a wonderful day
We had a wonderful day although it was a little too chilly for just stinger suits - the option of hiring wetsuits would have allowed us to enjoy the snorkelling even more.
Posted By Jane Coram
Snorkel off the beach.
This is a great trip especially for those who like to snorkel off the beach.
Posted By Fleur Butt
Kids loved this.
Kids loved this. All staff very helpful
Posted By Louise Fullager
wonderful buffet lunch.
Great service and wonderful buffet lunch.
Posted By Sylvia Walker
I had a fantastic day
I had a fantastic day crew were great and very informative, nice food.
Posted By Sharon Ticehurst
We thoroughly enjoyed the trip to the Low Isles.
We thoroughly enjoyed the trip to the Low Isles. The staff were friendly and helpful and informative about what we were seeing under the water.
Posted By Kim Cross
Staff super friendly
Staff super friendly and made our experience all the more memorable
Posted By Eric Collis
Cannot recommend this day-trip any more highly.
Cannot recommend this day-trip any more highly. Value and service were all outstanding, just two very minor hiccups: The delays when 150 people all want a shuttle boat at the same time, and the extra on-site charge for a lycra suit for snorkelling (that charge could have been built-in to the total price). But these quibbles are small beer - if you go to Port Douglas do NOT miss out on this tour.
Posted By John Darcy
Next time, we would book a trip with a smaller group
The trip was good but far too overcrowded with queues to get on and off the boat, for lunch etc. Next time, we would book a trip with a smaller group to the Barrier Reef but staff were very good on the boat and very knowledgeable and helpful but just too busy!

Posted By Victoria Price
Fantastic for the whole family.
Had an absolutely wonderful day. Fantastic for the whole family.

Posted By Brendan Butler
This was a wonderful tour.
This was a wonderful tour. The only minor issue was having to wear the vicro suit if you wanted to snorkel and having to wait until near arriving at the island. I think the suits could have been issued on boarding. As a consequence I did not bother with the snorkeling. But overall, a really good experience.
Posted By Graham Broomfield
Lovely
Another beautiful day! lovely
Posted By Kerrie Bowers
Wavedancer Low Isles
Pity we picked the windiest day to go but staff where excellent. Lucky there was only a small number on the boat.
Posted By Carolyn Robinson
Great Day Out!
Wavedancer was a great day out on the Low Isle Staff were fantasic
Posted By Brooke Sugars
The day out was great -
The day out was great - the stinger suits were a wonderful idea, allowed us peace of mind against the jellyfish... The shuttle service to and from the boat was excellent - the crew were very accommodating but we would have liked to have seen maybe a wider range of food on the lunch menu.. Overall would recommend to travellers, its a safe and lovely introduction tour to our beautiful Reef....
Posted By Helen Dimitropoulos
The musical accompanimnet on the way back when under the sa
it could have been better organised with regards to the giving out of the stinger suits to avoid people being in hot sun to put them on once on the island rather than on board the boat. on the plus side, the musical accompanimnet on the way back when under the sail was magical
Posted By Paul Feldman
amazing experience
We had the best time on the wavedancer, it was trully an amazing experience, and the staff were so organised, polite and helpful, I loved this.
Posted By Melissa Dawson
over all excellent !!!
We had a great day out on the WaveDancer the front deck was a favorite place to laz in the sun and watch the water pass by.
The crew were friendly and informative. the only Criticism we had was the morning tea and afternoon tea could have been better. We had travelled out to the reef in Hamiltion Island and the food was much better for the same price. over all excellent !!!
Posted By Davina & Wayne Bodey
great memories!
a fabulous trip! We all had a great day, great service and great memories!
Thank you
Posted By Nicola Thomas
This blew all my expectations out of the water!
This blew all my expectations out of the water!
The crew on board were so welcoming and helpful with all the questions that came their way and that continued once we got off the boat and into the water!
Would HIGHLY recommend to any one wanting to explore their own piece of paradise!!!
Posted By Laura & Andrew Parnell
Marvellous Experience
This trip was a marvellous experience. The crew on Wavedancer were most professional and the whole day ran like clockwork. We thoroughly enjoyed the whole day. The lunch in particular was excellent.
Posted By Bernadette Brennan
had such a great day
We had such good luck with the weather and the visability was awesome. We had such a great day. The only downside was that we felt like we had to rush to do the activities. I thought that the trip may have been beter organised by serving lunch before heading over to the beach because you loose time by getting ready to go snorkleing twice and two lots of shutle boats. So you loose appox 45 mins in travel and preparation.
Posted By Josh Costabeber
An excellent tour for those with children.
An excellent tour for those with children. Able to snorkel or just swim off the beach and even had the infant paddling in the water. Excellent customer service topped off a beautiful trip.
Posted By Corinne Mann
highlight of our week
We had a fantastic day weather was beautiful and the marine biologist Suz was great, definitely a highlight of our week. All the staff from the Wavedancer cat we were on were friendly and chatty
Posted By Kathi Sumner
Great relaxation trip
Great relaxation trip, and the tour was great.
Posted By Ted Bain
RELAXING DAY OUT
RELAXING DAY OUT
Posted By Richard Dobosz
highlight of our trip
My family and I rated the day out on the Wavedancer at Low Isles as the highlight of our trip. The entertainment of the \\\"One Man Band\\\" on the way back was the finishing touch on a fantastic day!! Thanks
Posted By Dean McMahon
money well spent
Wavedancer was money well spent. The quality of service and facilities as well as the friendliness of the crew, made the day!
Posted By Sue Curtis
always good
Quicksilver always good --- especially providing refund for the pre-booked, but sick, traveller
Posted By Jan Martin
Great experience
Best day of our trip. We were lucky to only have 27 people on the boat. The staff were very friendly and helpful. Made for a great experience.
Posted By Greg Palmer
we had a fantastic time,
we had a fantastic time, the service was great. would recomend it to any one. thank you for a great time.
Posted By Kerryn Mayes
Unreal day
Unreal day and so well organized
Posted By Leanne Sharp
Smiles on everyone made my day
The staff had excellent customer service. As a vice president of 36 veterinary clinics I am always looking for good customer service. Smiles on everyone made my day.
Posted By Judi Dunston
Wavedancer Low Isles Rates
Need Help With Your Booking?
Our Cairns Office is open again in 4 hours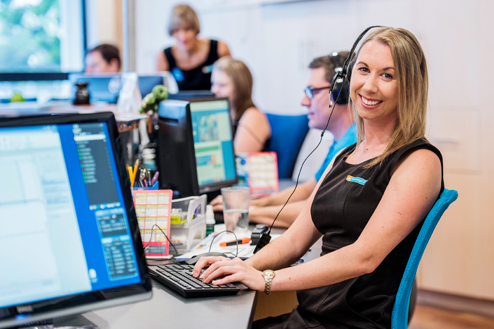 About Travstar Booking Requests
There are some things a computer can't do.
We love helping people plan their holidays and we want to make sure we get it right.
Some holiday packages can be quite complicated with multiple tours and accommodation, pick-up times and extras.
That's why every booking made through a Travstar Website is checked by our local consultants.
It takes a little bit longer to get your tickets but we want to make sure everything is going to run smoothly for you.
How long wil it take to get my tickets?
Our team are alerted to new booking requests as they come in. During office hours you can expect to have your tickets within an hour or two.
After office hours your tickets may take up to 12 hours to arrive.